Suprême ClassiQ Veggie has just landed in limited edition at all Quique restaurants in France. If you want to bite into this ultra-gourmet veggie burger, hurry!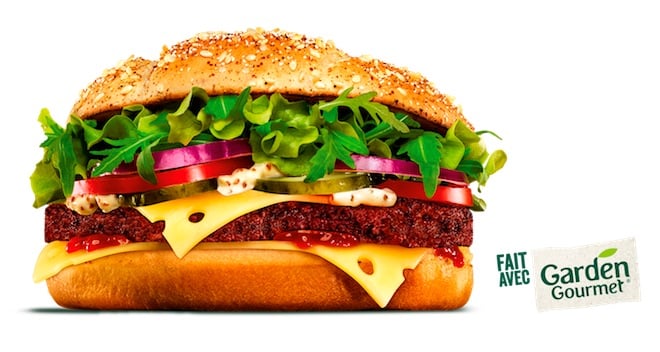 Fast unveils Supreme Classic Veggie, a limited edition veggie burger! Credit: Quick
see more
After McDonald's or Burger King, it's time for a quick veggie! Today, most restaurants and fast food outlets offer vegetarian versions to please as many taste buds as possible. From vegetarians who pay attention to their diet, passing through those most curious about new culinary experiences, vegetarian cuisine has nothing to envy over traditional dishes with meat or fish.
And yes, you can really have fun with veggie recipes! Burger King has also noticed this as for months now, the fast food brand has decided to offer vegetarian versions of several of its iconic sandwiches. From now on, Quick Supreme is going "green" with ClassiQ Veggie, available in limited edition at its 107 restaurants in France!
Fast finally offers a veggie burger (very very gourmet).
If we think that we have to say goodbye to the irresistible giant and long bacon, Quique announced last year that its restaurants in France will not be closed and their number is going to double in a few years! Oof and to satisfy everyone, the brand created in Belgium 50 years ago has unveiled a brand new recipe this time, vegetarian. Discover Supreme Classic Veggie, a quick-to-chew vegetarian alternative! "Kwik's best burger, in a veggie version," promises the fast food.
But then, what is this meatless burger made of? On very soft seeded bread, delicious slices of Emmental cheese, fresh tomato slices, crunchy red onion, pickles, escarole salad, ketchup and a mix of the legendary Supreme sauce. As for the vegetable protein used to replace steak, Quick Garden Gourmet's Sensational Burger is combined with vegetable mince for a pure dose of indulgence! We promise you that you will not resist.
Suprême ClassiQ Veggie is a limited edition available in 107 Kwik restaurants in France, on site or for takeaway. If you want to bite into it, be warned, it will only be on the menu until August 29th…
Subscribe to the Demotivator newsletter!
By entering your email address, you agree to receive our newsletter